by Angela On February 22, 2012
Welcome to Part 4 of my series the 7 Essentials to an Organized Office.  Today we are looking at what to do with all those magazines and catalogs.  If you start to look around at your piles, you may start to realize that many are filled with magazines and catalogs.  I love to peruse through the slick beauty filled pages of a glossy magazine just as much as the next person, but boy do all those magazines take up a lot of space!  One of the biggest clutter offenders I see in offices, home offices, and in the home (okay so basically that's everywhere) is magazines and catalogs.  So what can you do to keep these items corralled?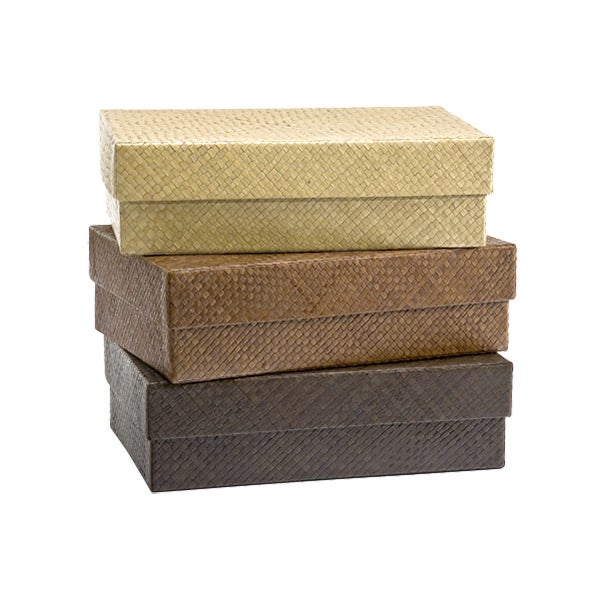 <Picture of Container Store Pandan Box>

To Read~
And so the cycle begins: 1. Mail comes in; 2. Move pile over to make room for new pile of mail; 3. Pile mail on a counter or desk; 4. Repeat.
First things first, give the incoming magazines a place to go.  As soon as the mail comes in take out the magazines and catalogs and put them in a basket or container near where you will read them.  This is your "To Read" basket.  When the basket gets too full, it's time to recycle or read.  The picture above from The Container Store is one of my favorite boxes to hold magazines and catalogs.  It's large enough to hold two stacks of magazines side by side or the extra-large periodicals.

<Picture of ladder magazine holder>
To Display~
If you like to keep a few magazines out for people to peruse at your home or office there are tons of ways to display them.  Here are just a handful to jump start you creativity.  Pictured above,  Cory  from Coy Conner Designs takes a garage sale find and re-purposed this ladder into a magazine holder.
<Picture of Wine Rack holding magazines from Real Simple>
Ironically, Real Simple magazine shows us how we can turn a wine rack into magazine storage!  This would be fun for kids magazines!

<Pictured above crates on casters>
This DIY crate on casters comes from Emilia's New Moon.  I love this because it is fun and unique.